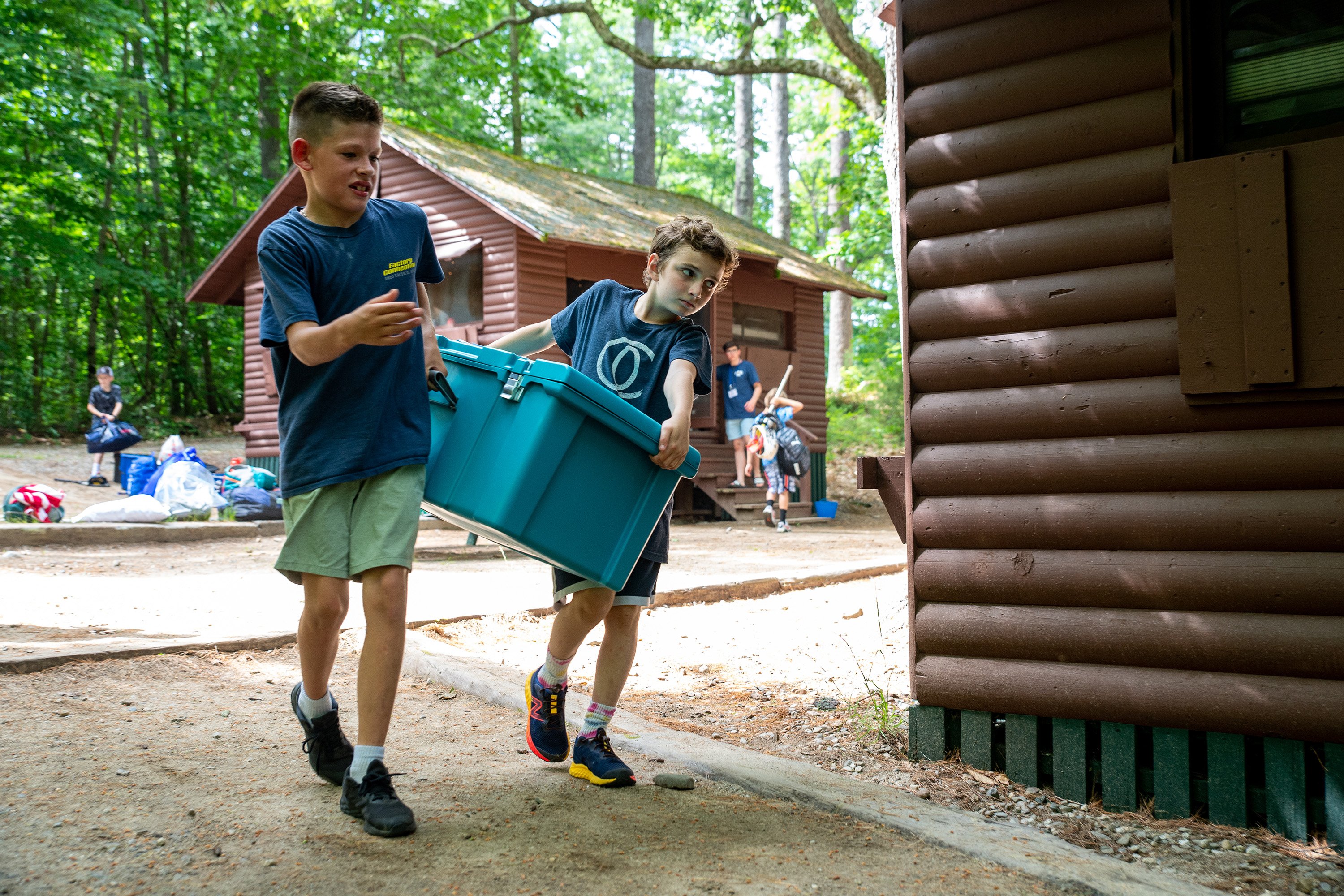 Junior campers Isaiah Bedford and Indi Street at Camp O-AT-KA in Sebago move their belongings to their cabins on opening day, June 25.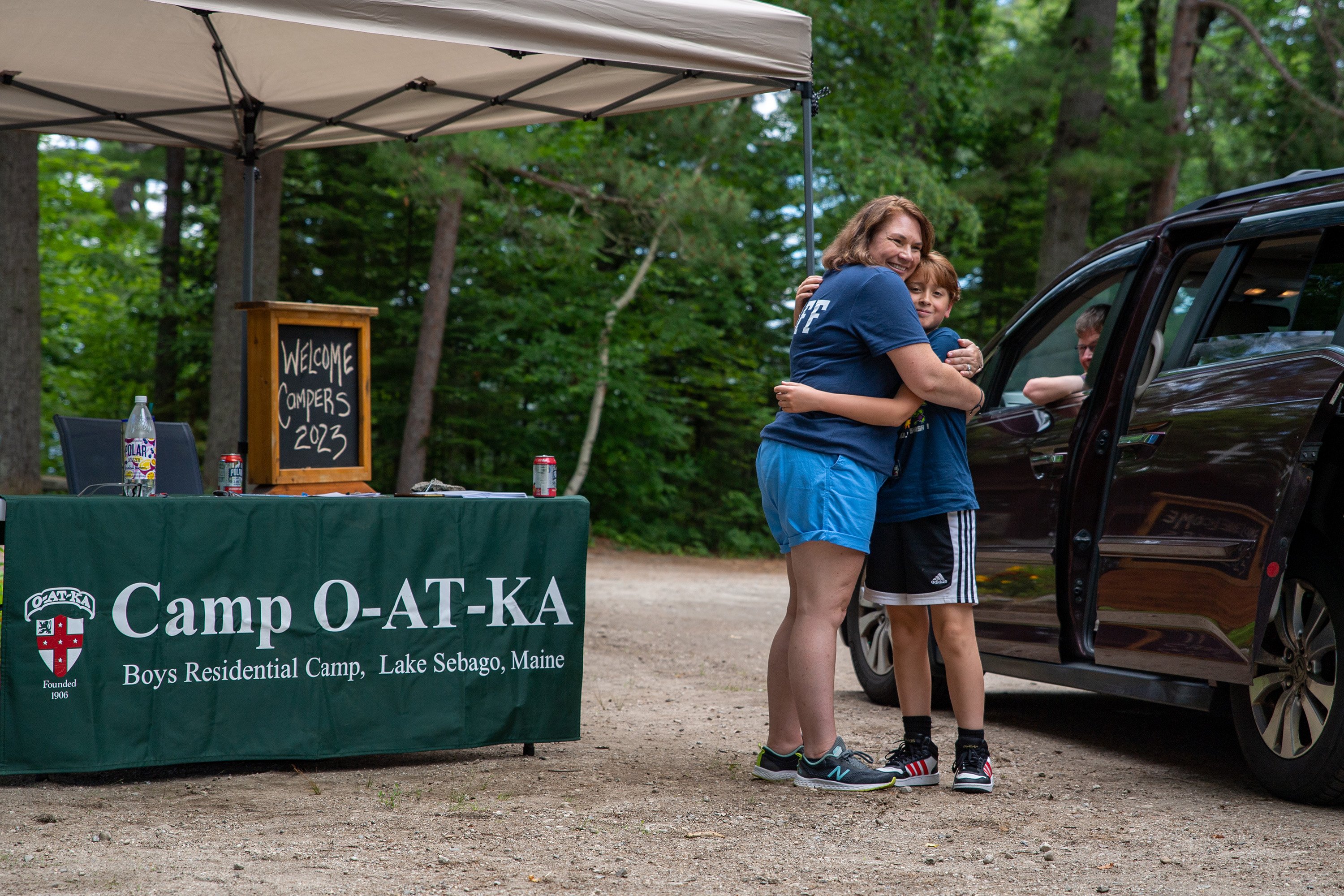 Camp O-AT-KA Executive Director Heather Plati hugs camper Derek Gill on move-in day. "Camp teaches kids to take healthy risks, meaning try something new," she said. "It's a safe space to figure out who you are."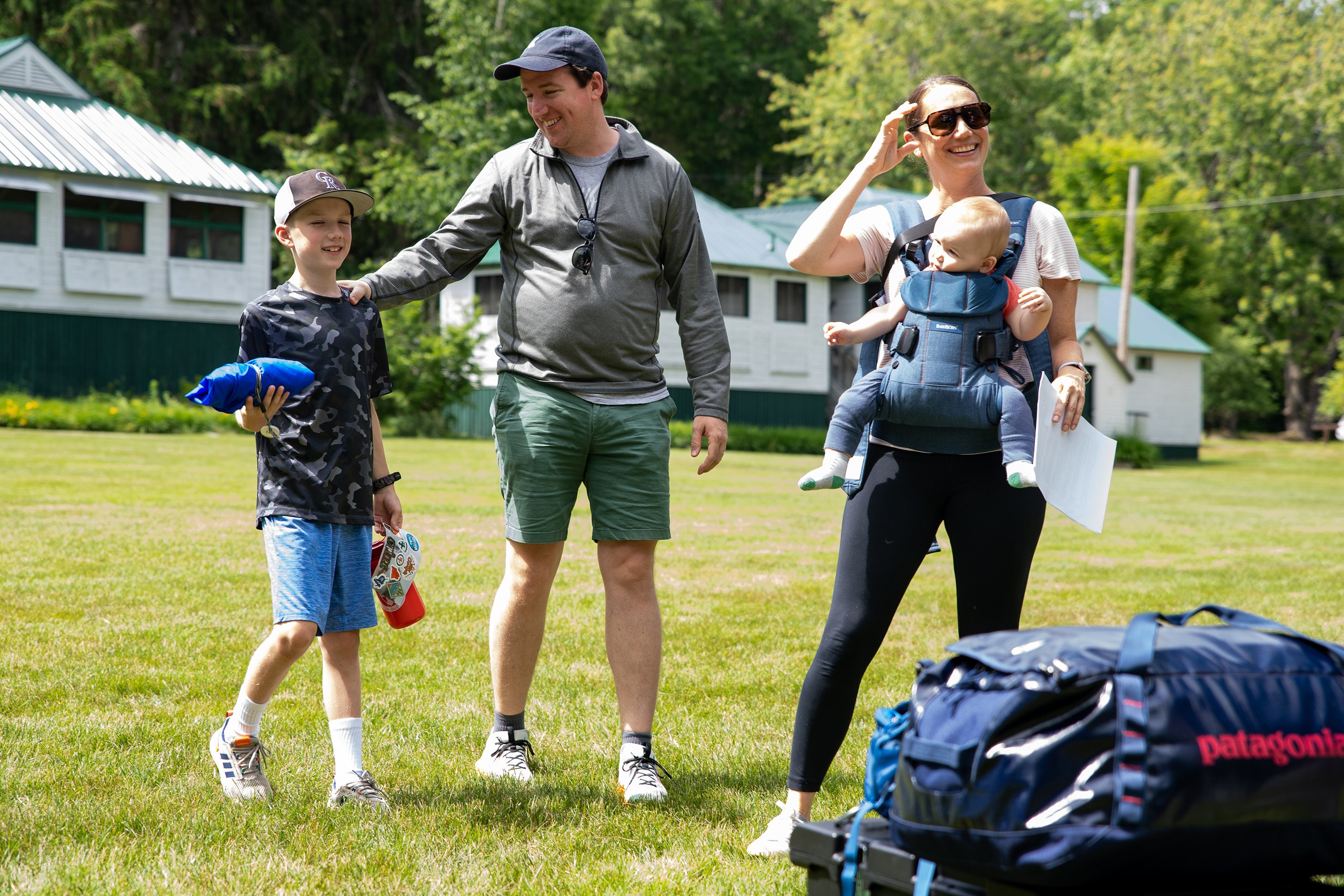 Charlie Neubauer, 9, from Fairfield, CT, says goodbye to his dad Kevin, mom Andrea and baby brother Theo. Camp O-AT-KA hosts between 175 to 200 campers each summer.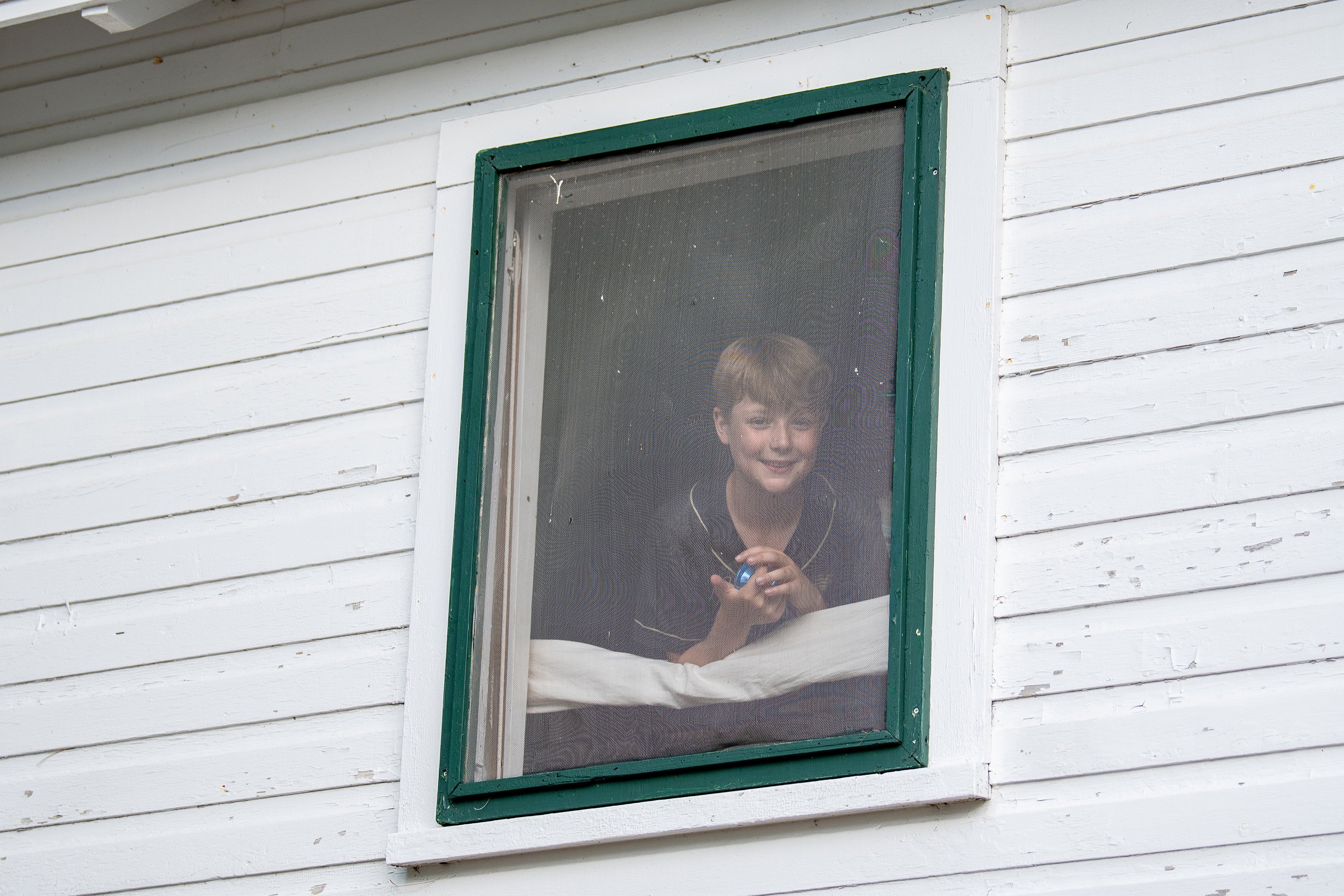 Mainer Jameson Foster, 10, is spending his third summer at Camp O-AT-KA in Sebago and is happy to see his friends again.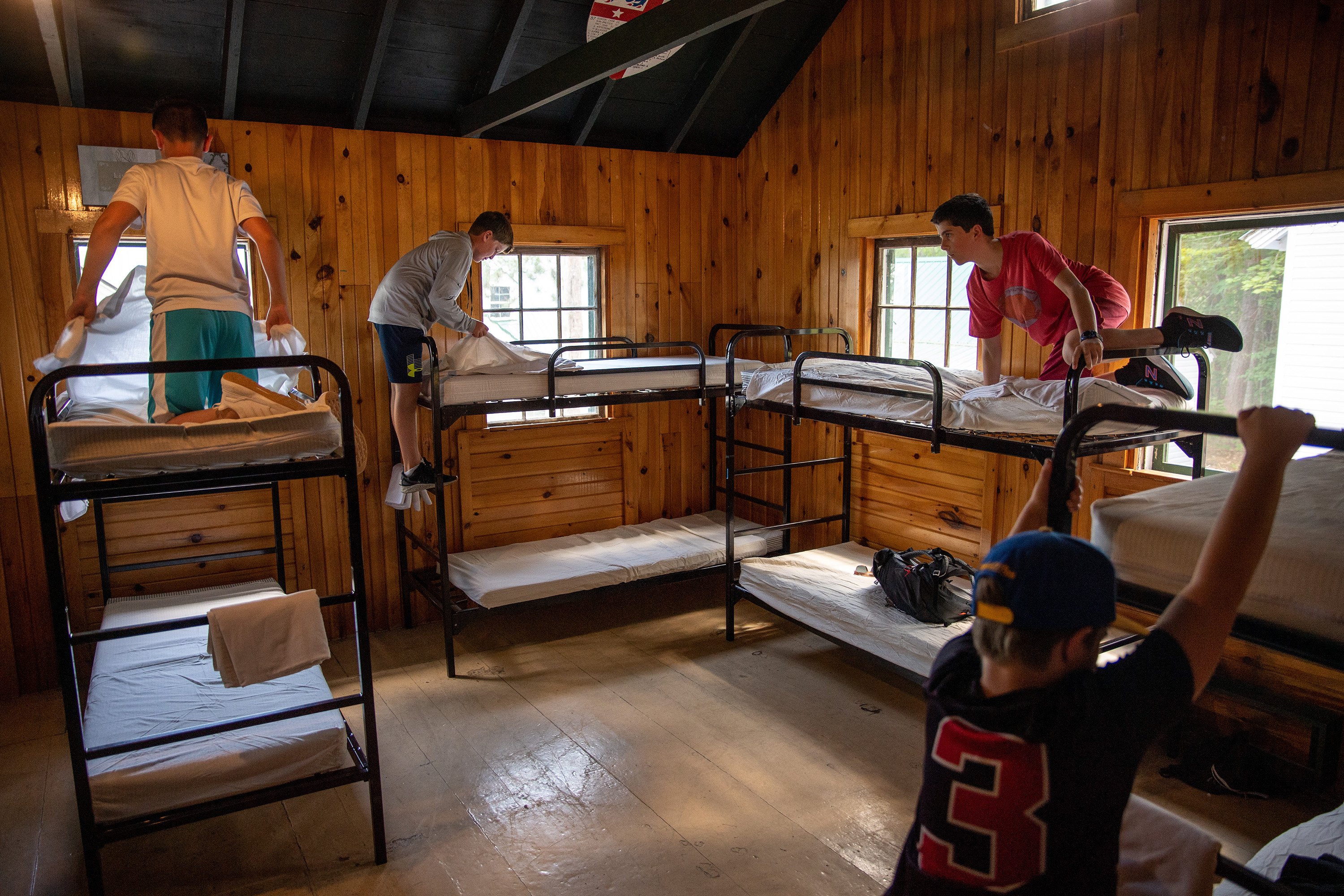 Blake Morris, Charlie Birdsall, Steve Salley and Spencer Davis make their beds on their first day at the camp on July 23.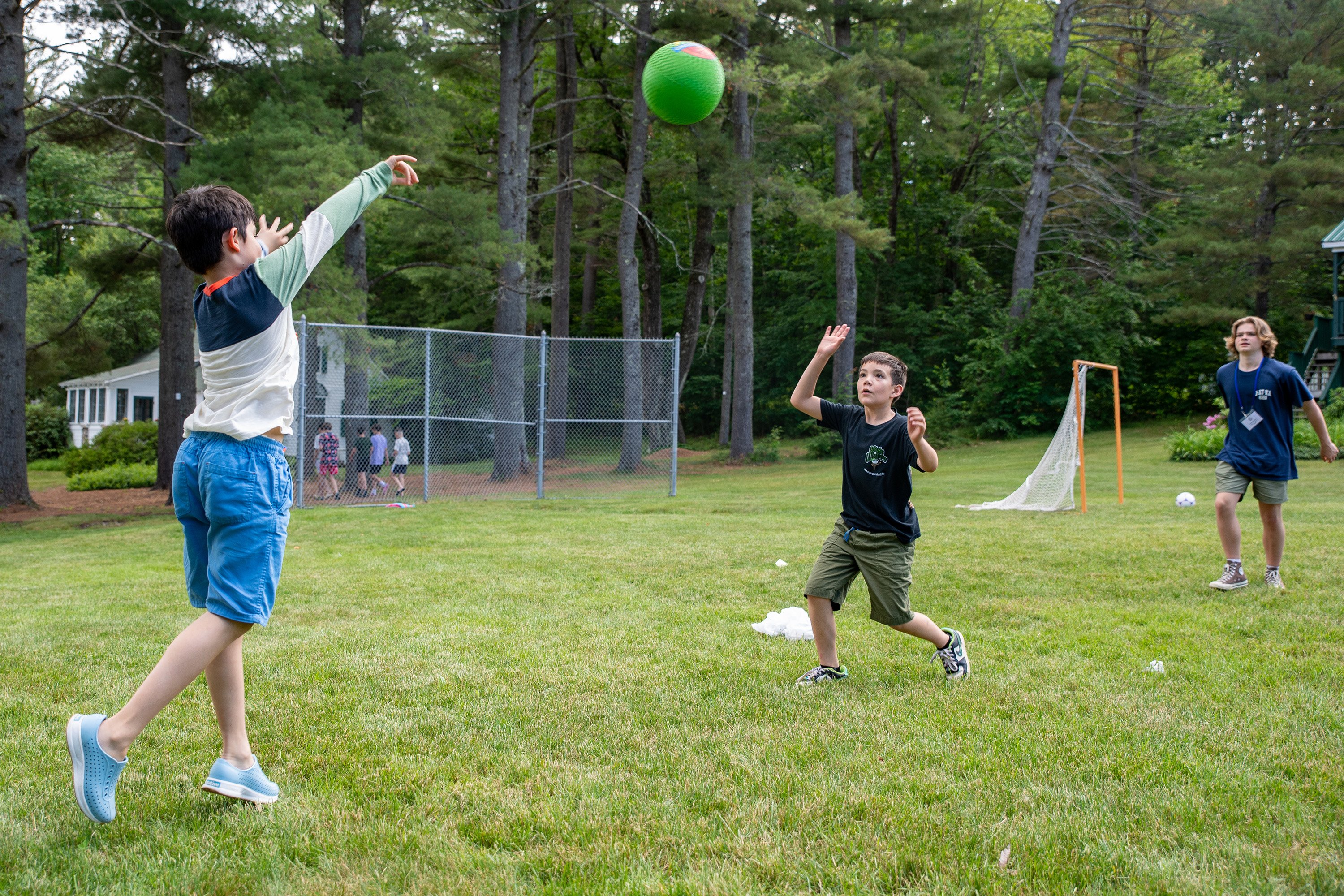 August Hartsel, Landon Gould and a counselor fool around with a ball while waiting to go to their cabins.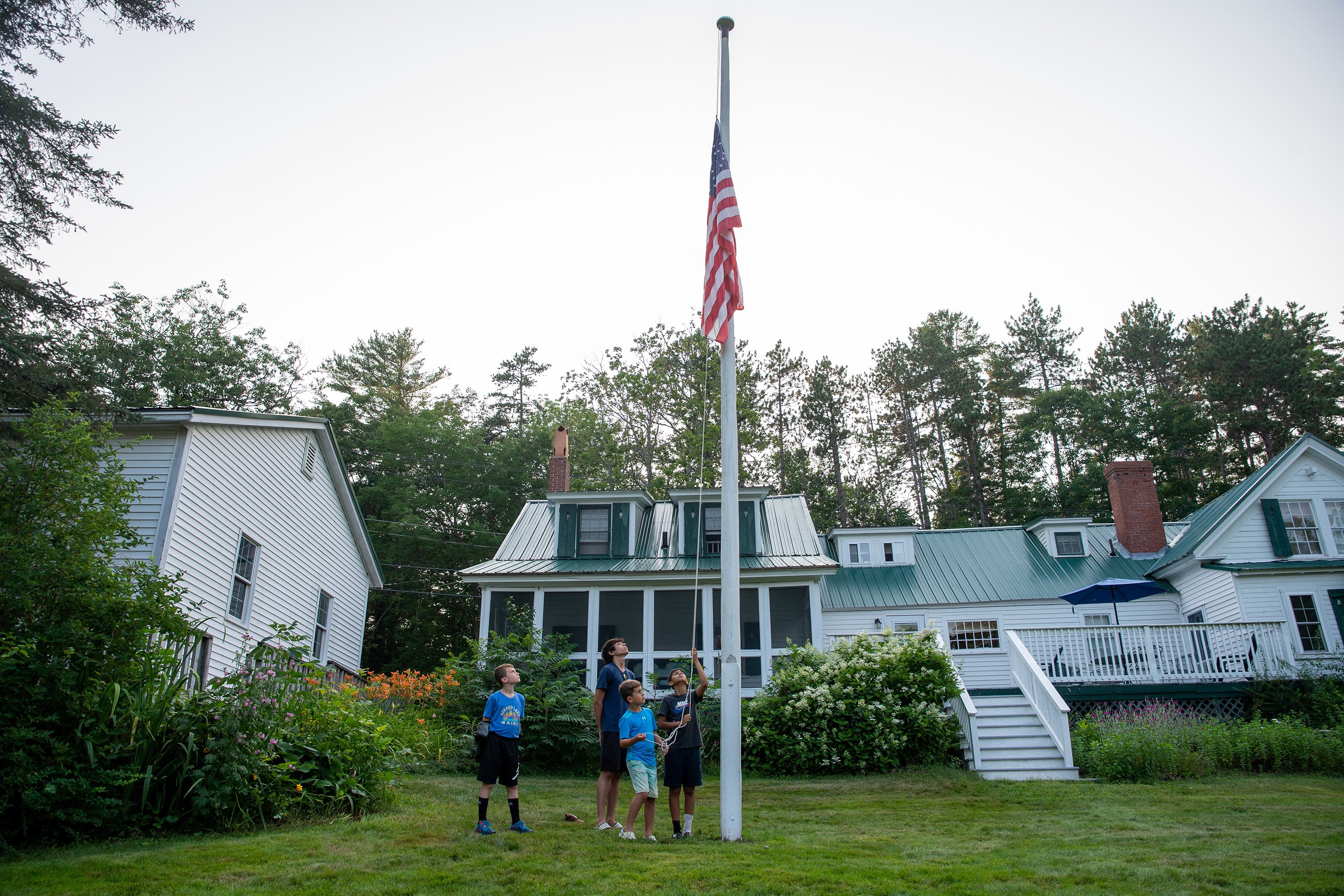 Campers (left to right) Owen Kumler, Paul Bennett and Paulo Fanjul and counselor Caspian Phillips lower the flag at the end of the day on July 11.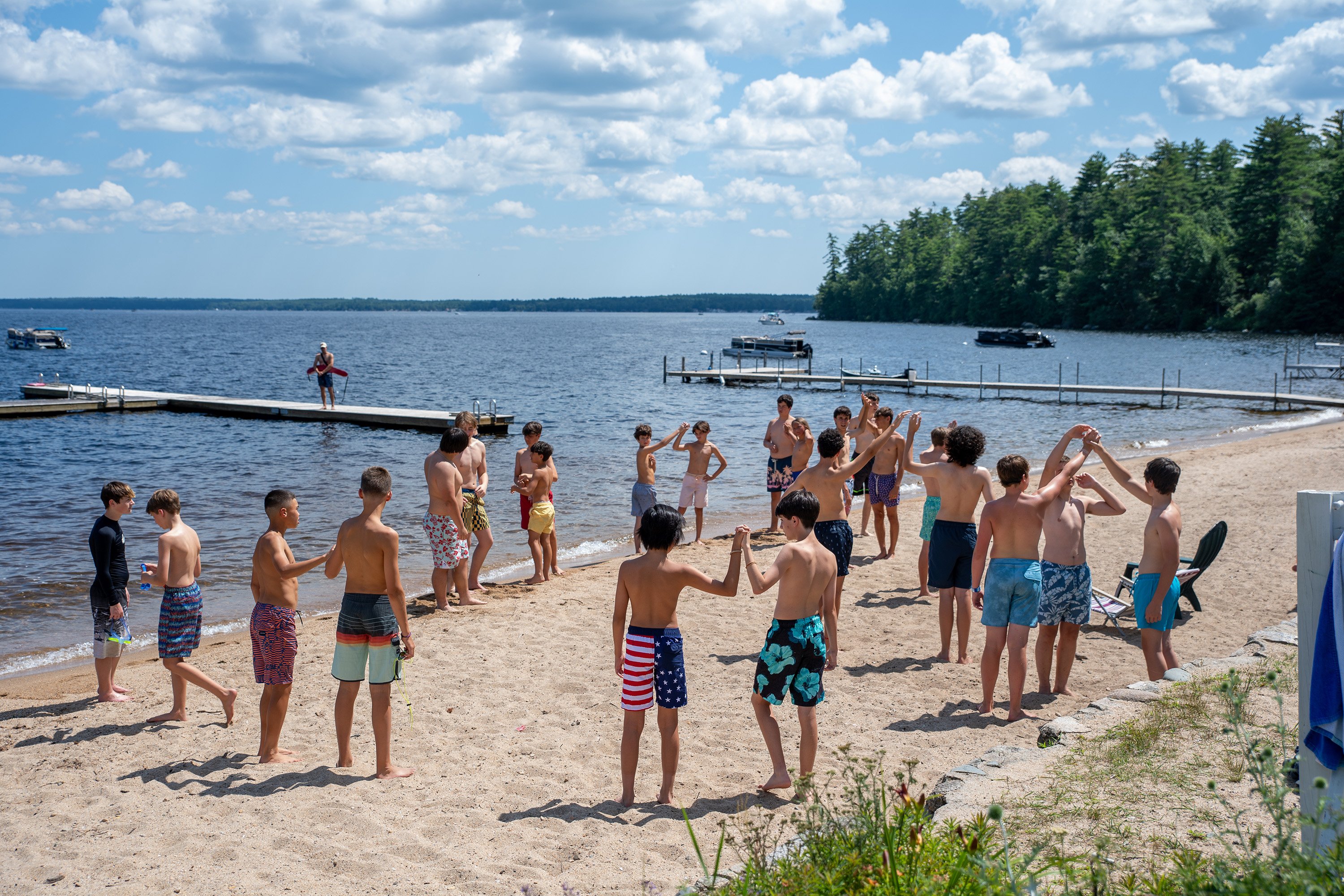 Camp O-AT-KA campers partner with buddies before they are allowed to go swimming.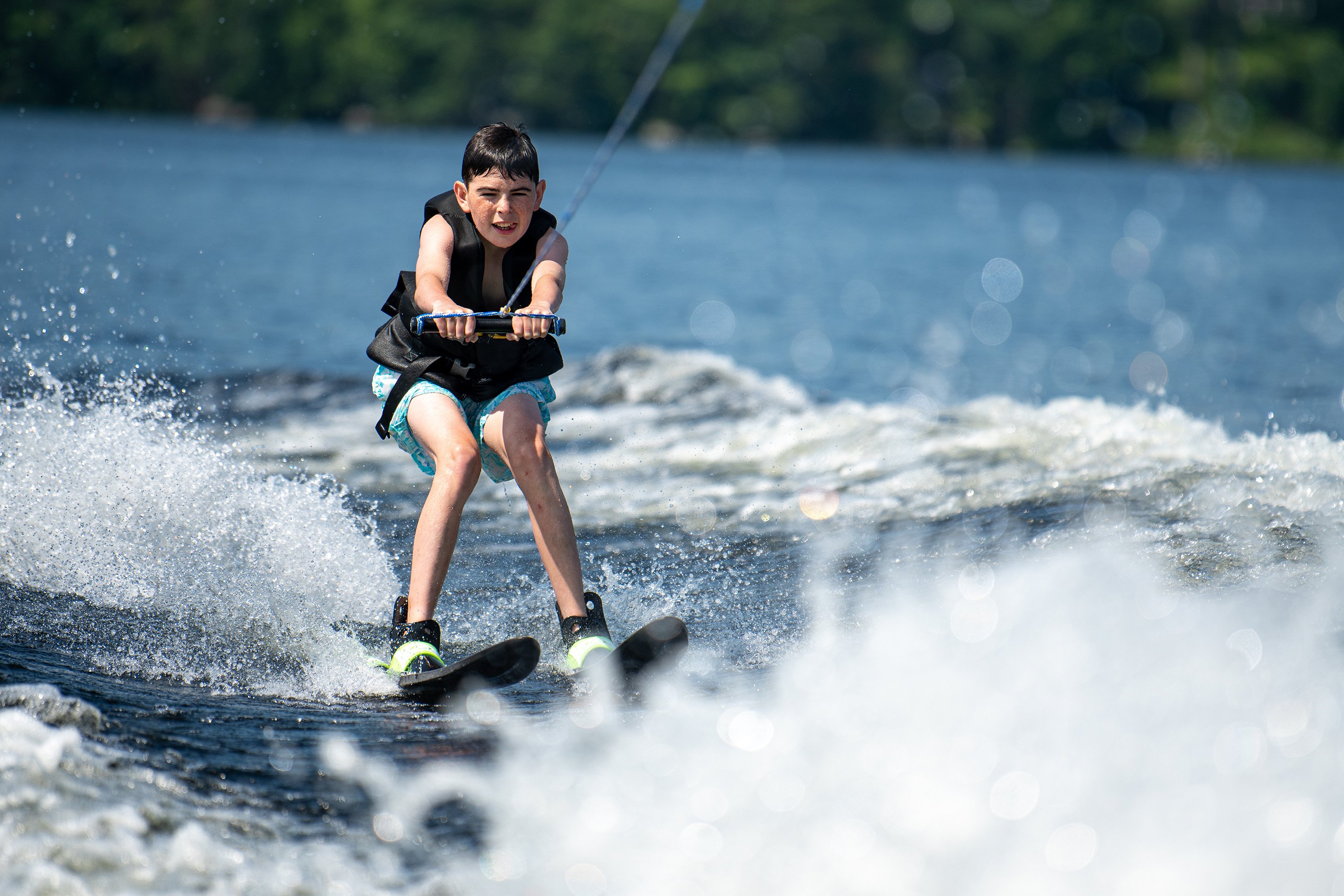 Jack Redding, 13, from Niskayuna, NY, chose water-skiing as his daily craft activity on July 5.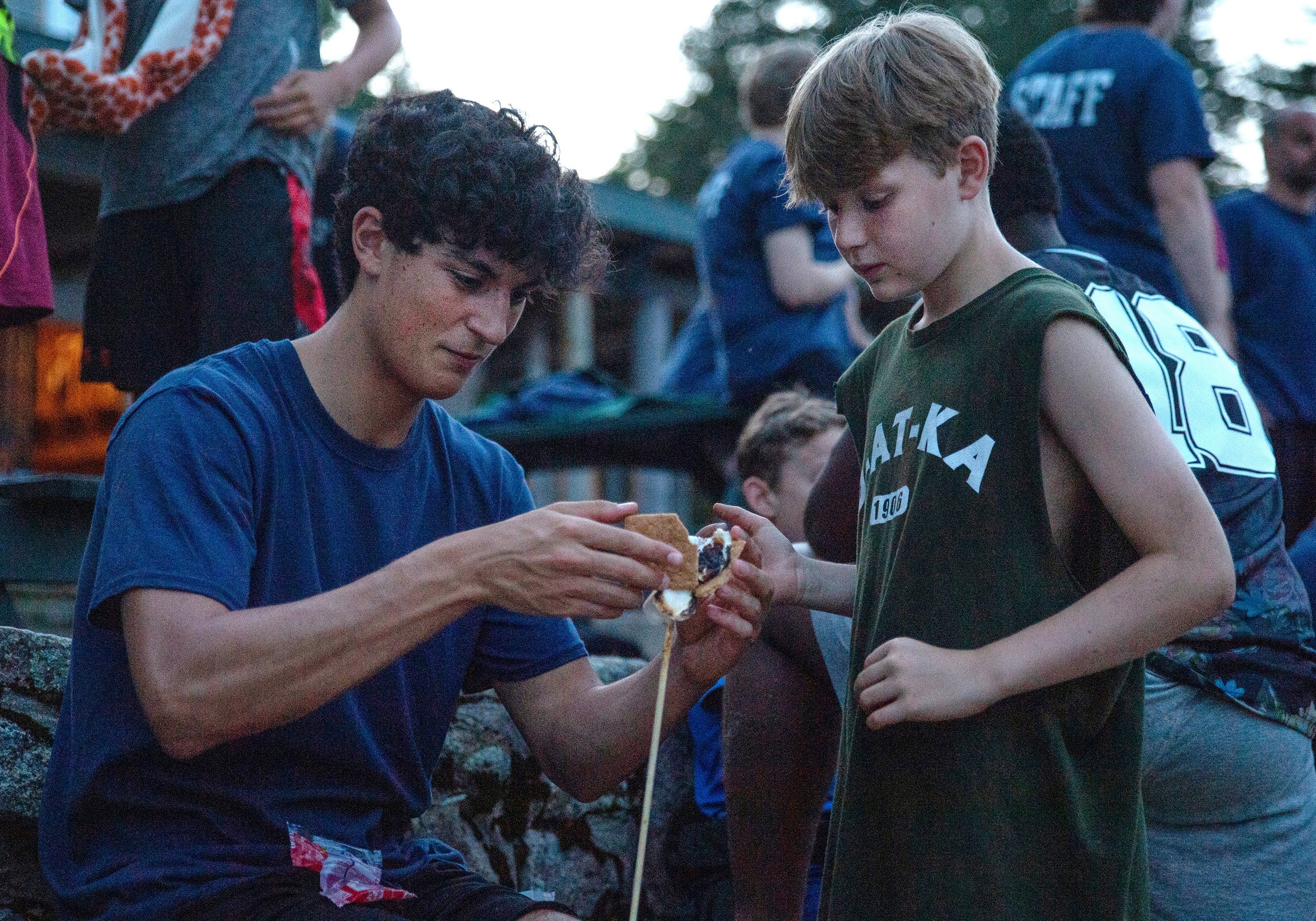 Counselor Martin Gonzalez helps camper Jameson Foster make a s'more during a campfire in Sebago on July 11.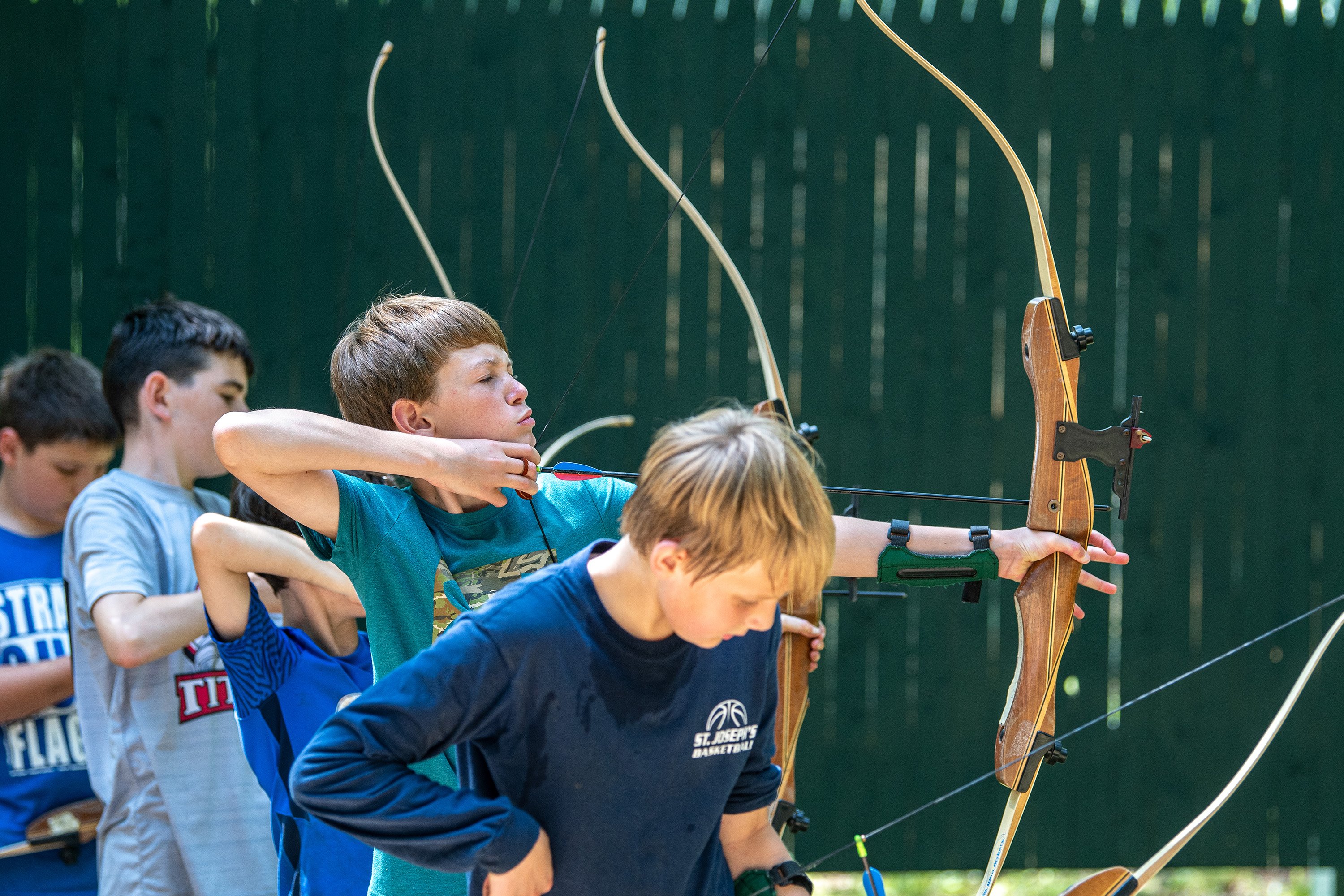 Hunter Waechter, 13, from Weston, MA, participates in an archery activity on July 5.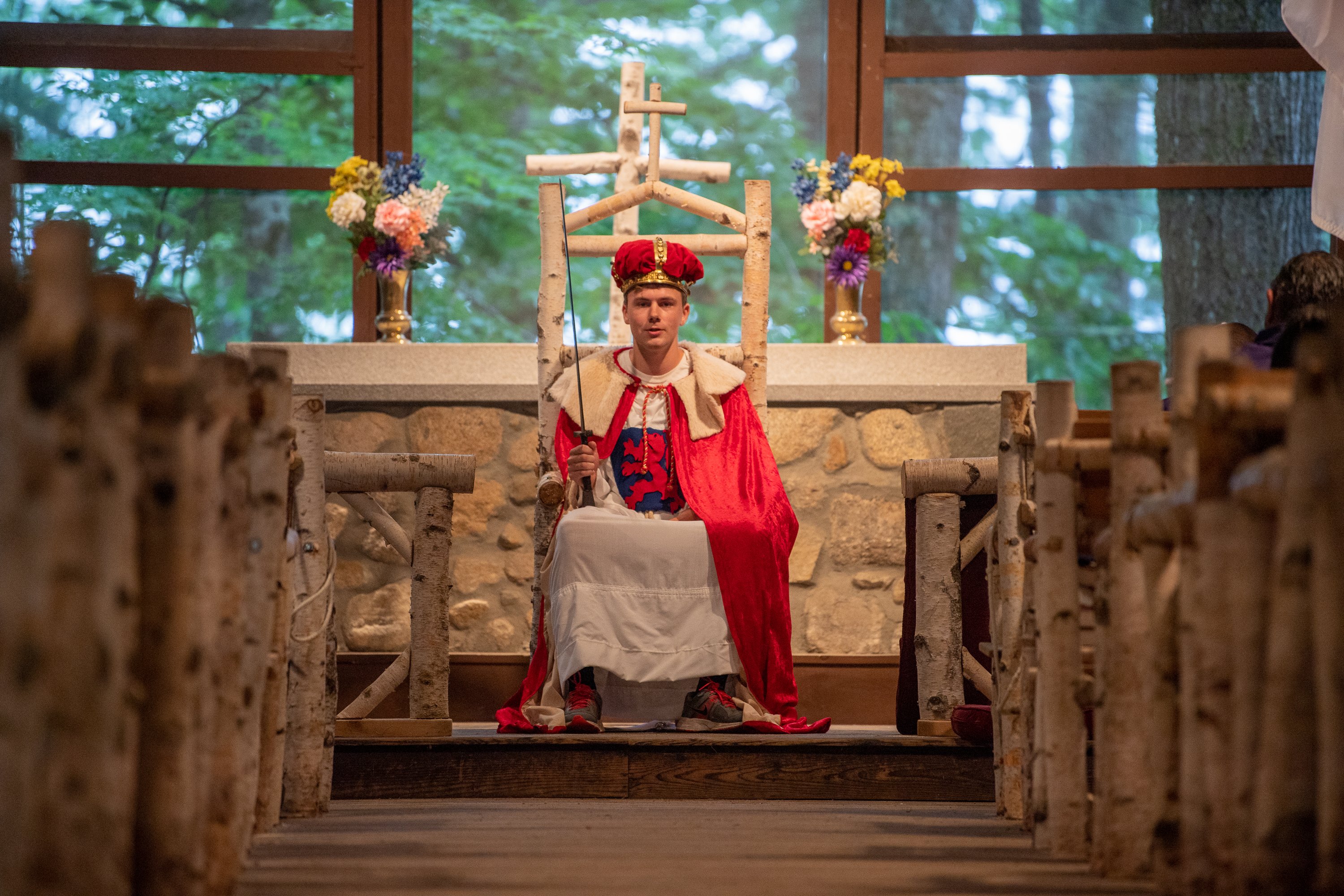 Staff members and campers gather on July 2 for the coronation of King Sam Kumler, a part of the Order of Sir Galahad, a leadership program offered at the camp. Counselors and staff members elect a king who exemplifies ideals like helpfulness, chivalry and service. Kumler, 22, first attended as a camper when he was nine years old.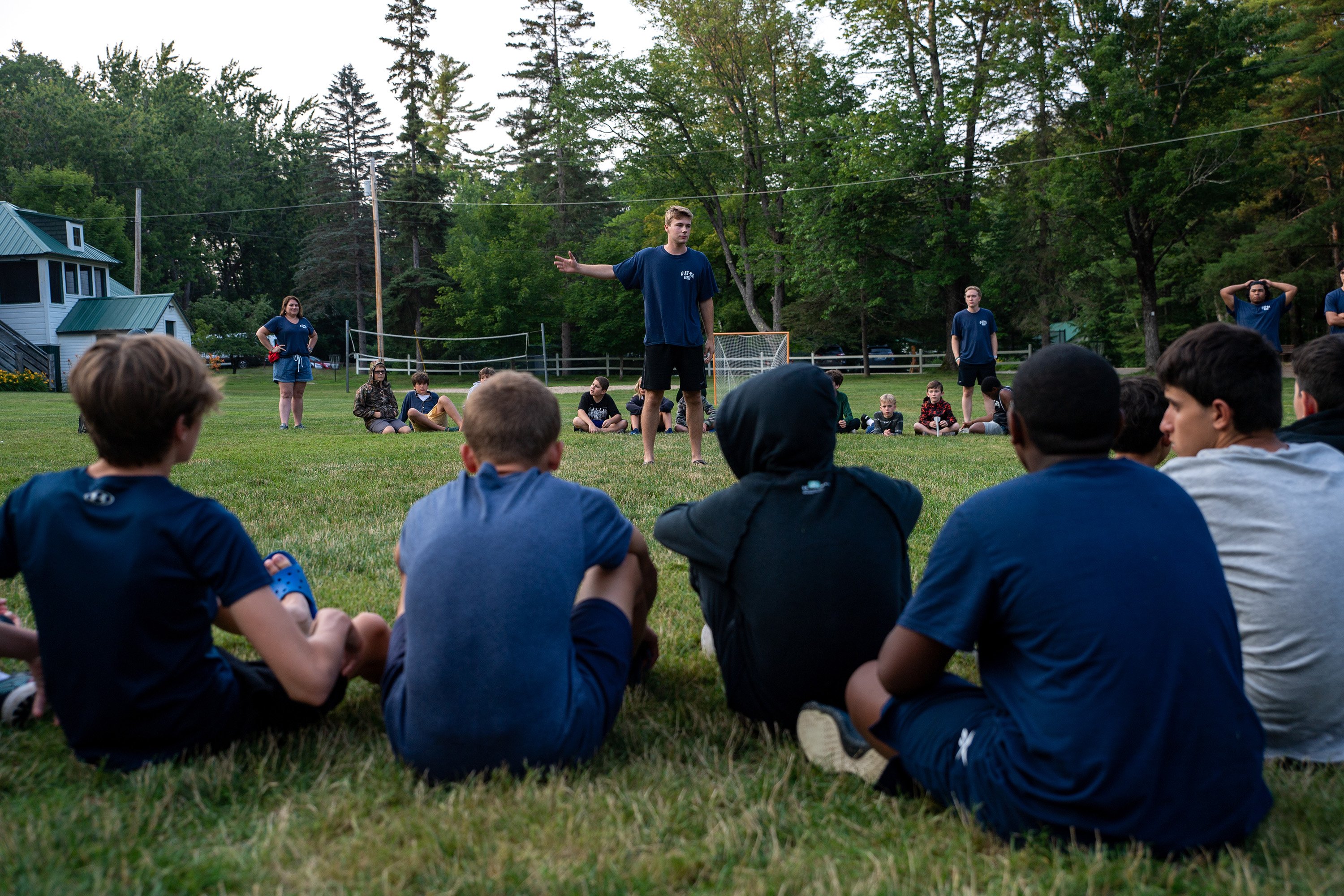 Led by King Sam Kumler, campers and counselors play a camp favorite hide-and-seek game. They alternate who hides and seeks each round,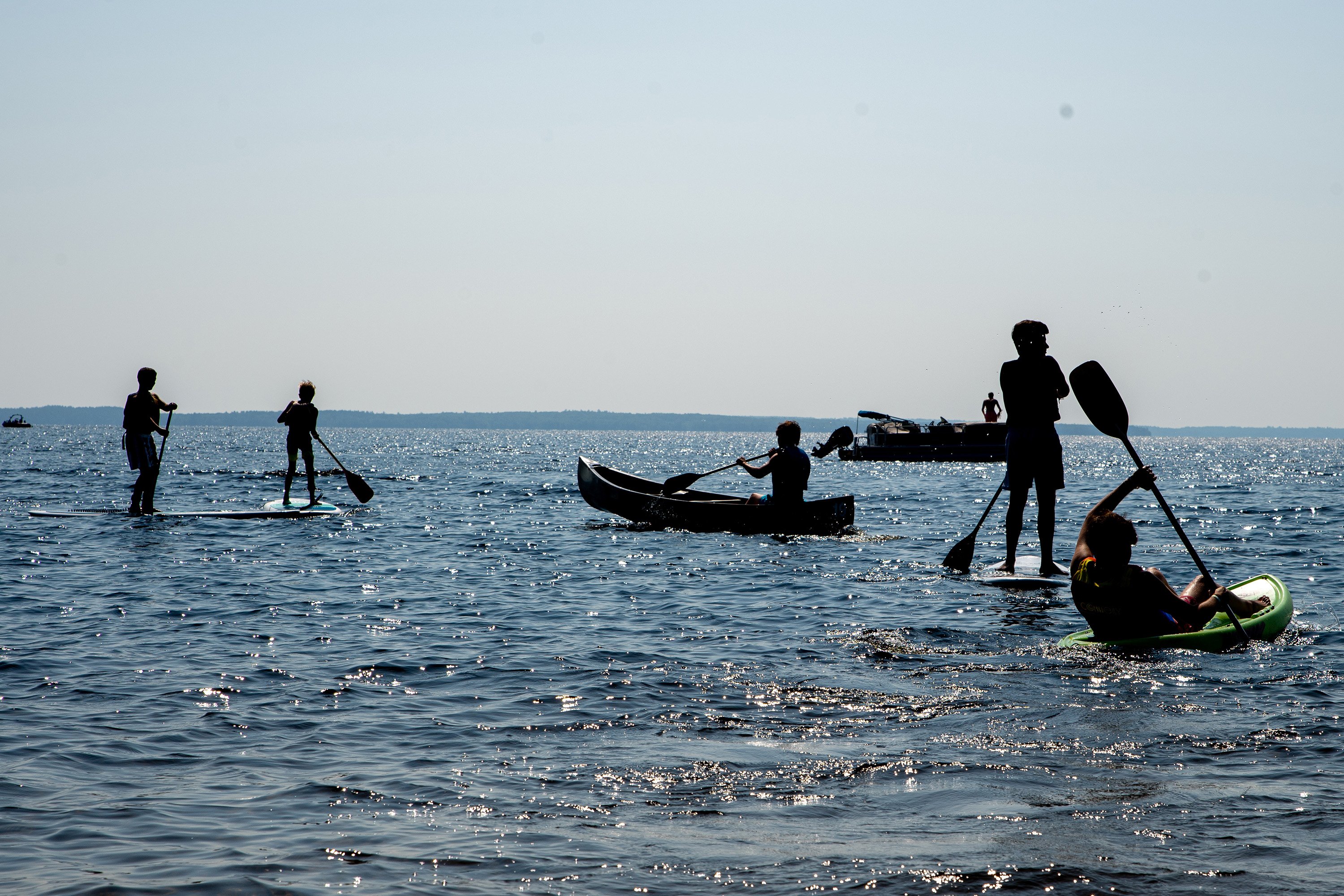 Sundays at the camp include free swim and leisure time in the afternoon. On Sunday, July 23, campers swim, paddle board and kayak in lake Sebago.
Returning camper Rodrigo Nieto, 13, from Madrid, Spain, sweeps the floor of his cabin. Campers make their beds and sweep their cabin every morning.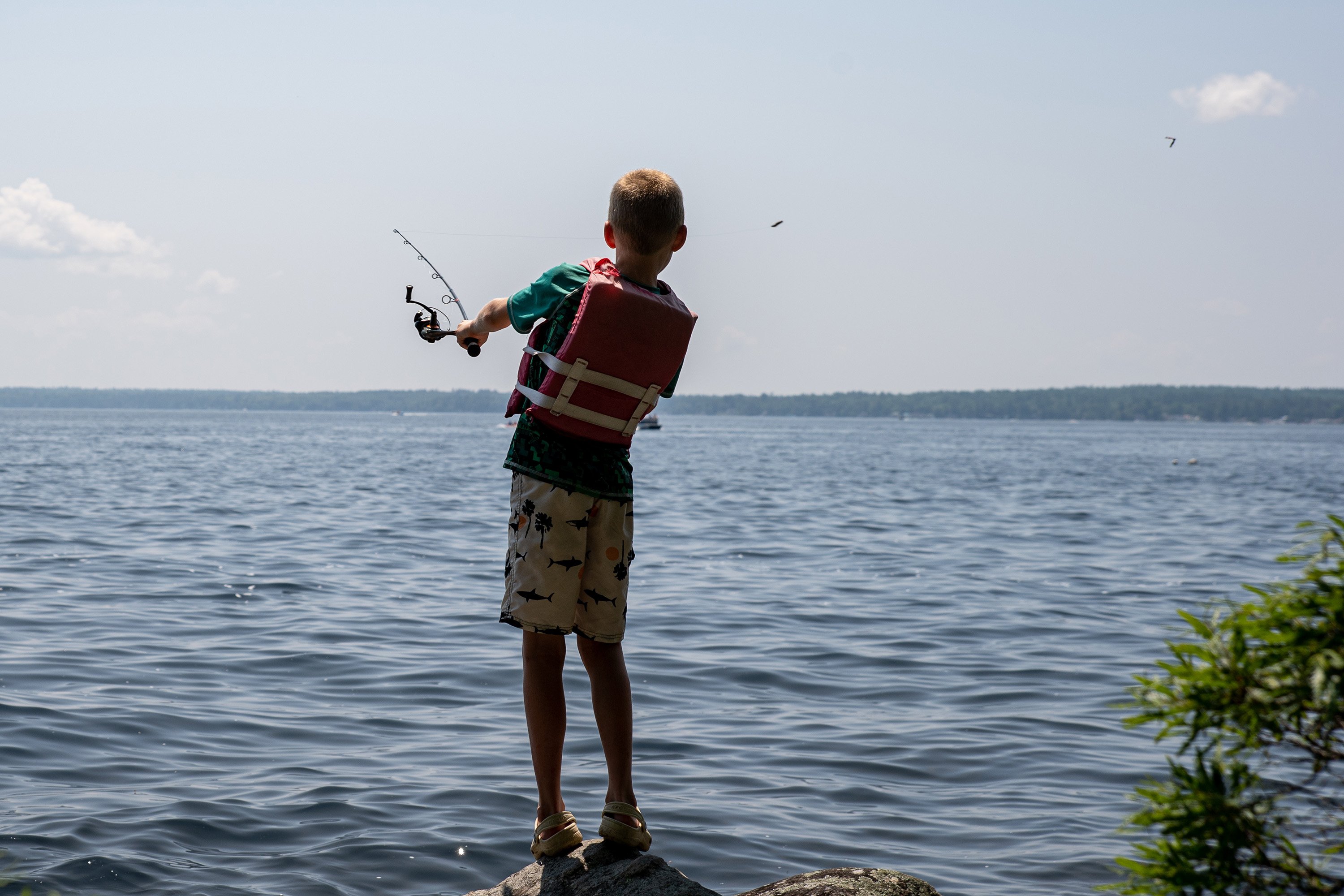 Casting a line, Charlie Neubauer fishes at Camp O-AT-KA.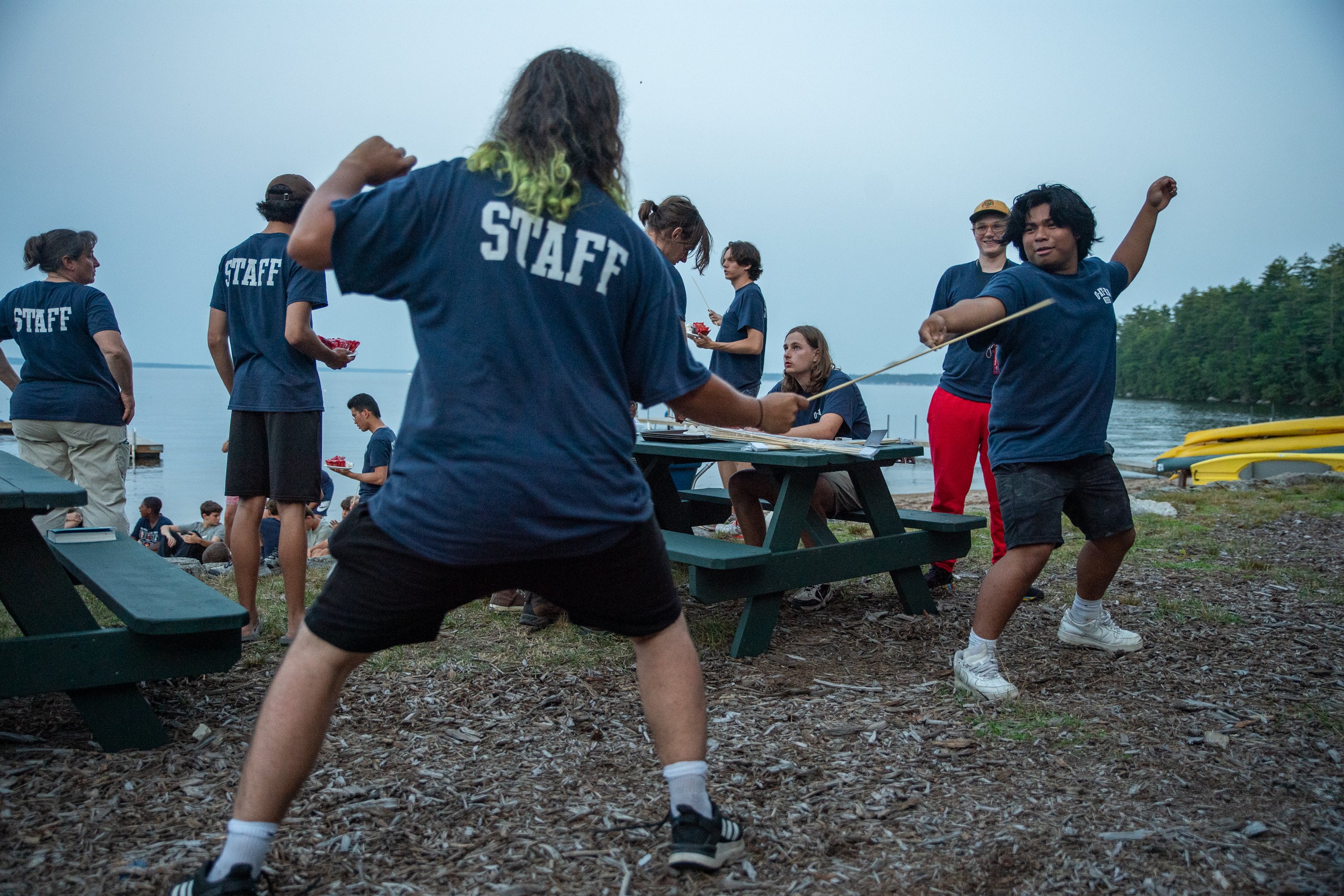 Middle unit counselors Emmett Peirce and Alejandro Horton use sticks meant for s'mores to playfully fence before a campwide bonfire.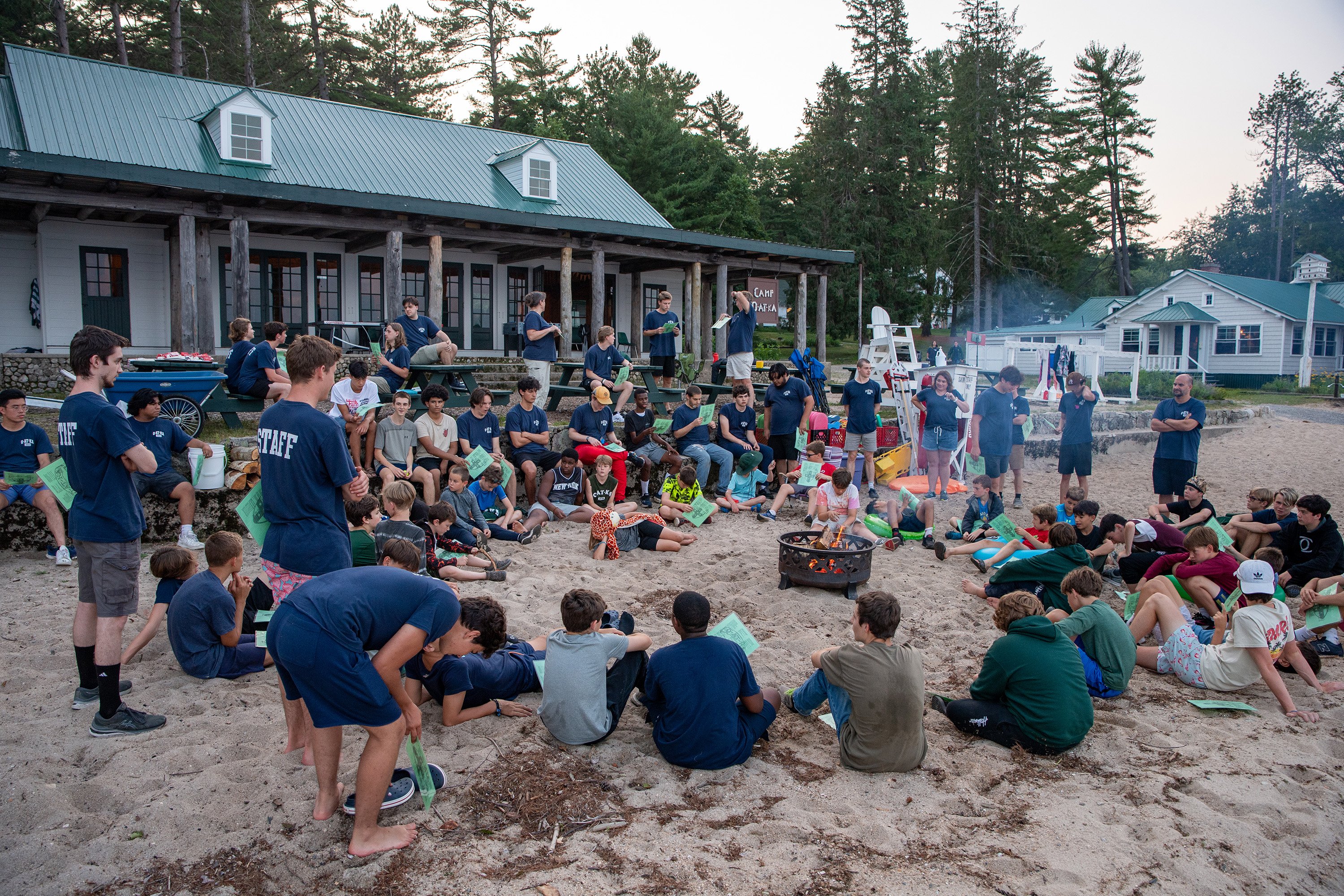 Campers and counselors sing songs and make s'mores at a bonfire on the beach.